Escape Room: Top 6 Virtual Room Singapore 2022 – Fun and Challenging
Virtual Room Singapore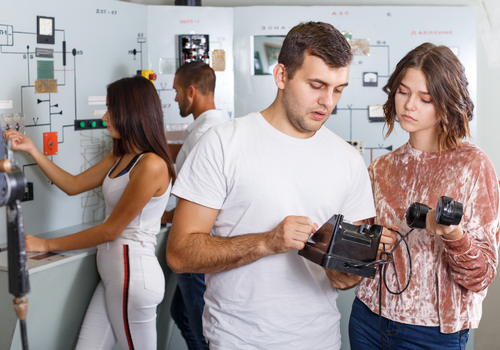 Do you enjoy a good challenge? If so, you'll love escape rooms! These physical and mental challenges have become incredibly popular in recent years, and for good reason – they're a lot of fun! But what if you can't get to a physical escape room? Or maybe you want to try out multiple rooms before choosing the one you want to do? Virtual room Singapore is the perfect solution! In this blog post, we'll discuss the top 6 virtual escape room Singapore has to offer. Are you ready for the challenge?
Lost Pyramid
The first on our list is the "Escape from the Lost Pyramid" room by Virtual Room Singapore. In this room, you and your team are archaeologists who have been hired to explore a lost pyramid. However, things quickly go wrong and you find yourselves trapped in the pyramid! Can you solve the puzzles and escape before it's too late?
Fairytale Escape
If you're looking for a more light-hearted challenge, try the "Fairytale Escape" room. In this room, you and your team are characters in a fairytale who have been captured by a wicked witch. Can you solve her puzzles and escape before she turns you into frogs?
Asylum
For those who want a more intense challenge, try the "Asylum" room. In this room, you and your team are patients in an asylum who must escape before the evil doctor catches you. This room is not for the faint of heart!
Super Planet
The planet has been destroyed, and no one remembers what it once looked like. Humans are all separated from one another by vast distances, and this is something you have known since birth. Until then, when she appeared in your dream and unlocked your dormant abilities. Now, you must locate other super-powered people and combine your abilities in order to figure out how to restore Earth!
Mayday
We've just received a distress call from Louis, a botanist who is stranded on an isolated island. On this rescue mission, Captain Roger is currently aboard and we need your team to assist him in bringing Louis back safely with his crucial study data. We've lost contact with Louis, and the time is running out because a storm is on the way to demolish the island. Expect the unexpected, and don't be too hasty to make judgments!
Jack's Hangover
Ouch, that's a pain in the head! Jack woke up with a terrible headache and no recollection of the previous night! What occurred last night? Use teamwork to assist Jack. Take a look at the hotel room, go to the casino, and assist Jack in determining what occurred. Hurry, by the way - Jack has a flight to catch!
Virtual Room Singapore
These are just a few of the many virtual escape room Singapore has to offer. So what are you waiting for? Get a group of friends together and see if you can escape! Virtual room Singapore is the perfect place to test your wit, intelligence, and teamwork. Good luck!
If you enjoyed reading this, you might also like: