Virtual Team Building Activities
If you're looking for Virtual Team Building Activities to keep your remote team connected, engaged, and productive, you've come to the right place. Here are some of our favourite virtual team building games and activities that will get everyone involved and working together.
One great way to bond with your teammates is to play some virtual escape room games together. These type of games are perfect for getting everyone to work together to solve puzzles and overcome challenges. There are a variety of virtual escape room games available online, so you can find one that's perfect for your team.
Virtual Squid Escape Room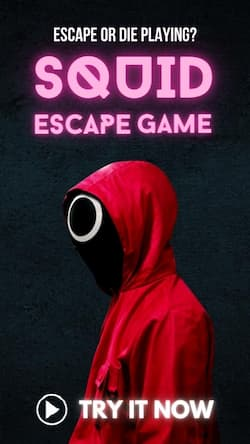 Squid Game is the inspiration for a thrilling escape room game. You've decided to flee and expose the whole operation to the cops after seeing how participants were mistreated by the game's organizers. Solve challenging clues and riddles as you attempt to locate the secret escape route! Will you be able to get out safely?
Virtual Time Travel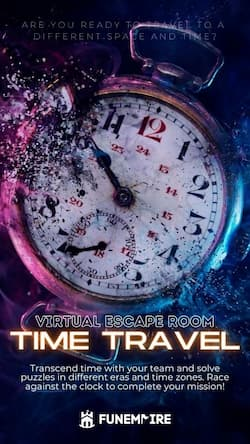 Is it possible to travel through time? According to your odd uncle, Dr Huber, it is! He's asked you to come over to his mansion so he can give you the patent for the machine. However, first, you must demonstrate your mettle by using the time machine to go back in time and accomplish certain goals! Be quick!
Jack's Hangover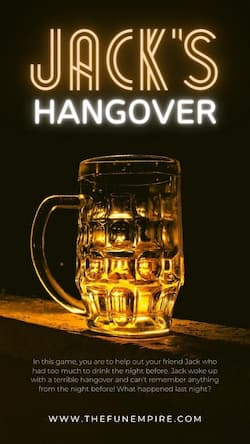 Jack had a terrible headache and no recollection of the previous night! What occurred last night? To assist Jack, work together with your group. Check the hotel room, go to the casino, and assist Jack in determining what occurred. But hurry - Jack has a flight to catch!
Ben's Big Heist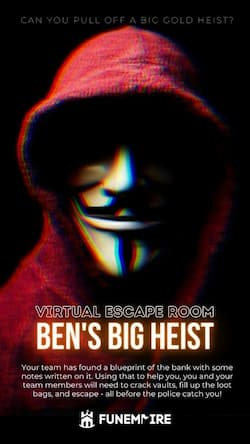 With your pals, complete Ben's Big Heist! Your crew has discovered a bank blueprint with some notes scrawled on it. Using this as a guide, you and your crew will need to break into vaults, fill loot bags with cash, and flee before the cops find you! As you proceed through the game, the vaults will get more challenging to crack. Good Luck!
Super Planet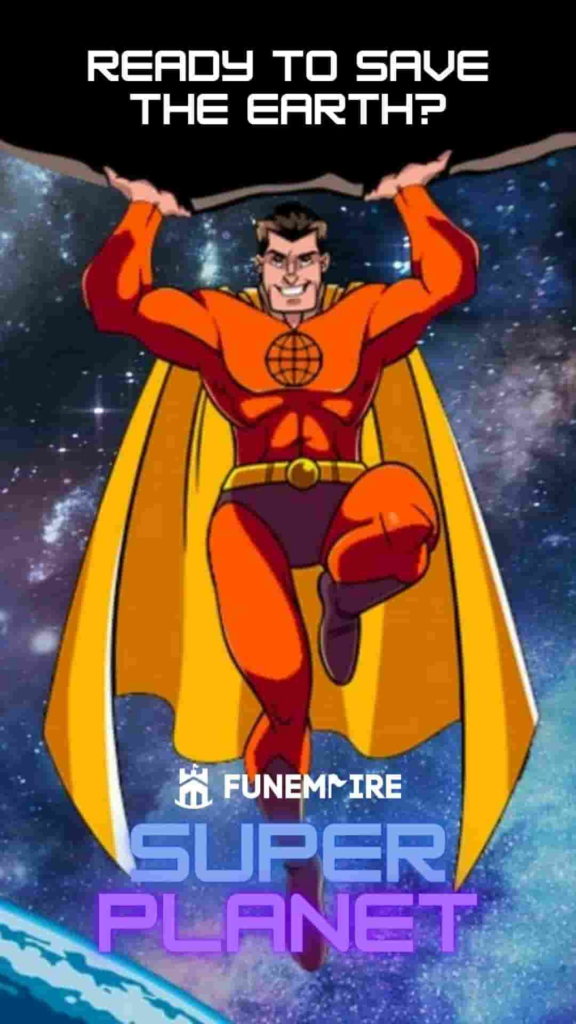 Humans have scattered across the cosmos, and nobody remembers how Earth looked before. You've always lived on different planets, so that's what you know. Until the night she showed up in your dream and revealed your concealed superhero abilities. Now you must locate other super-powered individuals and combine your powers to discover a solution for restoring Earth!
Virtual Team Building Activities
Virtual escape rooms are a new variation of the popular game of escape rooms. You may play virtual escape rooms, in which you are placed in a simulated environment and must solve problems to get out. It's a fantastic method to get some exercise while having fun! It also allows for team building and effective communication between team members so what are you waiting for? Join our Virtual Team Building Activities!
If you enjoyed this article, check out the rest of these articles!