Fun Things To Do In Singapore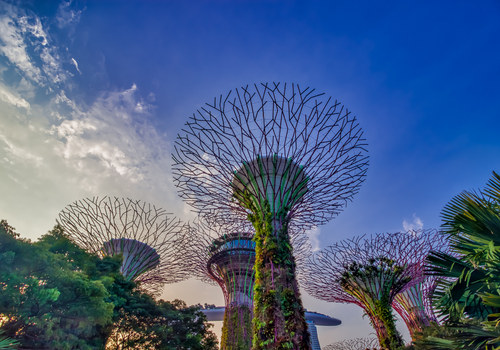 Looking for some fun things to do in Singapore in 2022? You're in luck! In this blog post, we will list 4 of the most fun places in Singapore that you can enjoy in the city-state. From exploring the nature reserves to checking out the latest attractions, there is something for everyone. So what are you waiting for? Start planning your activities today!
Sentosa Island
The island of Sentosa, which serves as Singapore's best tourist attraction, is a semi-natural island dedicated solely to providing eating, playing, dancing, and lounging pleasures like no other. There is a beach, a golf course, a shopping mall, a Universal Studio Studios, an eatery and so on... This location has everything you'll need, making it a must-see experience. It's only about 20 minutes from Sentosa Island to the city center. There is a great deal of choice when it comes to transportation. You may choose to travel by car, train, or cable car to get here.
Universal Studio Singapore
You'll be here for at least one day. The USS is a larger, yet comparable to other theme parks. It features rides that are similar to those found at other amusement parks, but the difference is that it's a Hollywood movie-themed park, so you may enjoy yourself as well as classic thrills like the zigzag roller coaster. There are also 7 movie-style zones, such as the Egyptian Mummy region, the Hollywood movie set, and the "Boulevard of fame" Walk of Fame. The cool Sci-Fi City area with TRANSFORMERS The Ride: The Ultimate 3D Battle virtual boss: ride a roller coaster while fighting with hostile forces with 3D effects.
The USS also has a unique feature in the form of shows. There are three evening shows, each one more spectacular than the previous. The Crane Dance Show is a free performance outside the USS Sentosa campus, with machine puppet theater and music, light, and water support; it's also very impressive. The other attractions are Wings of Time (Splendid water music, around 18SGD) and Lake Hollywood Spectacular (Grand fireworks, insert the ticket stub to the USS gate to see).
SEA Aquarium
Nothing new is needed as an aquarium: a huge facility with blue sea and dim lighting houses 100,000 species of fish. You may observe all the fish through the glass, watch them eat, sleep, and play. Of course, the aquarium is always the most appealing place for children, so families should not pass up this opportunity.
Bugis
Like China Town, Bugis Town is a neighborhood where Malays, Indos, and Indians settled many years ago (and they will undoubtedly still be here in the future). Bugis Street is the most well-known thoroughfare in the area. Singapore's abundance in cheap BRAND, discount, promotional items, seasonal goods from apparel, cosmetics to photos, music tapes makes it an attractive destination for bargain-hunting visitors. There are also a lot of delectable street foods here, not to mention the Laksa coconut water vermicelli and the hot duck dish. There are a lot of delicious durians for sale, as well.
Fun Things To Do In Singapore
Are you feeling the urge to go and explore yet? Singapore is waiting for you with tons of fun things to do! We hope that this blog post has helped you in deciding which fun things to do in Singapore if you ever get bored. Have a great day!
If you enjoyed reading this, you might also like: