Birthday Party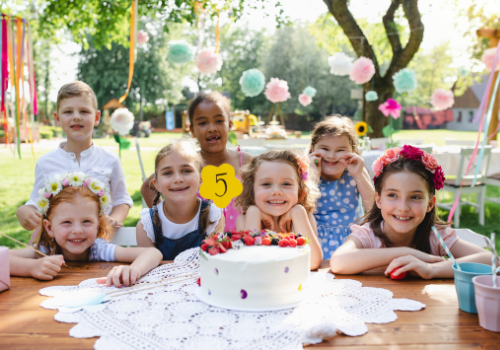 Birthday party planning can be a lot of work. You have to find a party venue, coordinate food and drinks, and figure out what games to play. It can be a lot of stress for parents! That's why we've put together this list of the top 4 kids birthday party packages. Such party package takes all the guesswork out of birthday party planning, and will make your child's birthday party one they'll never forget!
Superhero birthday party packages
A birthday party with a superhero theme will add fuel to the fire for boys with a strong personality. Red, blue, and white decorations should be used to create a space that is comparable to superhero flicks. Models of well-known superheroes will be required for this topic. These birthday packages might provide balloons with superhero characters or use child's toy model to decorate the party. In addition, organizers can also be more creative by grafting the child's face into the body of a certain superhero and then printing it out and displaying it around the venue.
Cartoon character birthday party package
There are many cartoon-themed baby birthday party packages available these days. You simply need to keep an eye on your child's current favorite cartoon or inquire which character in the movie he or she enjoys to have the best idea for his birthday celebration.
During the party, the package providers will synchronize all items with that character image from decorations to cups, plates and drinking glasses. These items can be rented at the birthday party packages providers to save money. Besides, a cake with the same theme with cute greetings will be indispensable in the birthday party.
Sweet candy birthday party package
Everyone loves sweet and charming. Sweet candy is a great choice for a birthday party décor. Models of huge sweets will add to the party area's appearance. Furthermore, to increase the sweetness, the party should be held in pink. Balloons are one of the most important birthday decorations. To add some color and fun to the party candy area, pink, white, turquoise, and purple balls might be used. Instead of a hearty meal, a charming birthday party would be ideal for this topic. Parents, you may consider to find a birthday party package provider who can put up a wonderful birthday party that will delight guests without making them feel hungry.
Aquarium birthday party package
If your birthday boy or girl loves animals, an aquarium-themed birthday party is a good choice. Birthday party packages for this theme will include invitations with sea creatures, such as dolphins and clownfish. The venue should be decorated with blue and green balloons to create an underwater atmosphere. In addition, you can also hire a professional photographer to take pictures of the birthday boy or girl with the sea creatures. Birthday cake and cupcakes with aquatic themes are also available from some birthday party package providers.
Birthday Party
Birthday party packages are becoming more popular as they offer a convenient way to plan children birthday parties. These packages provide everything you need for the party, from invitations to decorations to food and drinks. All you have to do is choose the theme that your child loves! What's your child's favorite theme? Find out and get them an unforgettable party!
If you enjoyed reading this, you might also like: