Candle Making Workshop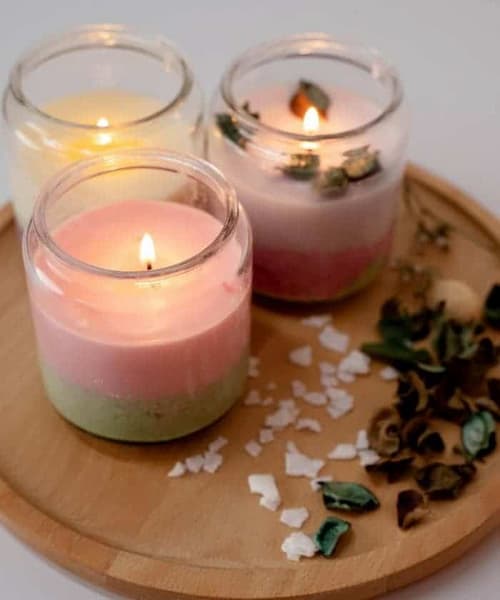 Imagine unwinding after a stressful day at work by lighting a fragrant candle and lying down in bed. You'll fall in love with the fragrance and the candle all the more since you created it yourself. Isn't it true that the things we create ourselves always make us feel wonderful? Come to a candle-making workshop if this is how you'd want to burn a scented candle. This blog will help you avoid any last-minute surprises before booking your first candle making workshop sg.
What is a candle making workshop?
A candle making workshop is usually a two to three-hour session where participants are guided to make their own candles. The most common type of candle making in these workshops is the pour-over candle, where melted wax is poured into a container and left to cool and harden. There are also other variations like dipped candles (where wax is repeatedly dipped into a container to create layers) and rolled candles (where wax is melted and poured onto a sheet, which is then rolled around a wick).
What can you expect from attending a candle making workshop?
Learn about the components required to make a complete cup of scented candles.
Collect and prepare the items you'll need: choose the wax type and any essential oils you'll use.
Learn how to customize essential oil aromatherapy techniques, testing and combining scents according to your own preferences and personality.
Learn how to make scented candles from the ground up: cooking wax, wick preparation, and pouring wax
Decorate the candle cups to suit your own preferences.
Candles hand-wrapped as gifts
What are the benefits of attending a candle making workshop?
If you're looking for an activity to destress, soy candle making is perfect for you. It's also a great opportunity to get your creative juices flowing and make something beautiful that you can use or give away as a gift. And of course, who doesn't love the smell of scented candles?
Is there any prior experience required to attend candle making workshops?
The candle making workshop facilitators will show you the ways to do t from the basics to the whole process so that you can finish your perfect handmade candles. In case you encounter any difficulties, the staff will be more than happy to help. Just be confident and believe that you can create your on beautiful candle art when attending the workshop.
Is the workshop limited to a certain number of attendants per session?
It depends on where you're registering the session. At Fun Empire, workshops are hosted for 2 pax and above. Especially, they can even organise an online candle making workshop with candle making kit sent to your door. Hence, the number of pax is really not a big deal to worry about.
Candle Making Workshop
Candle making is a great activity to enjoy and spend quality time. Register a candle making workshop now and let's get creative!
If you enjoyed reading this, you might also like: