Go Kart Singapore: The Ultimate Guide to the Best Go Karting Experience in 2022
Go Kart Singapore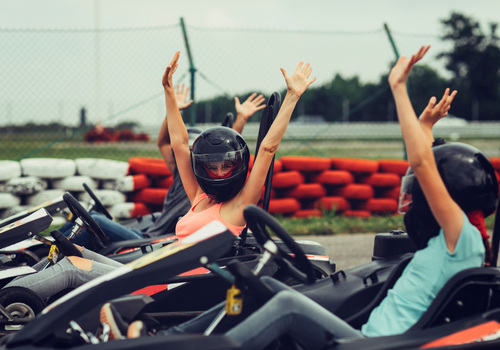 Are you looking for the best Go Karts experience in Singapore? If so, you're in luck! This blog post will provide you with all the information you need to have a great time at one of Go Kart Singapore venues. From tips on how to choose the right track for your skill level, to advice on what to wear and bring with you, we've got you covered. So what are you waiting for? Get ready to Go Kart!
Introduction to go karting in Singapore
In 1956, Art Ingels fashioned the first Go-kart from scrap metal and a lawnmower, which is how it got its name. Go-karting has evolved considerably since then, and today, electric Go-karts are available for recreational Go-karting, making it more ecologically sustainable. At a speed of up to 50 kilometers per hour, Go-kart is also in the category of excitement. Take a seat inside the Formula One Experience and enjoy the thrill of zipping through the tracks that are designed to duplicate a Formula 1 race. Go-karting has a distinct selling point over other types of racing: it gives the exciting rush of speed that others cannot match.
Go-karting in Singapore is an excellent way to spend a day out with friends or family. There are many different tracks and venues to choose from, so you can find one that suits your skill level and interests. Most tracks offer both indoor and outdoor Go Karting, so you can race no matter what the weather is like.
Go Kart Sg Benefits
Go-karting is a great way to get some exercise while having fun. It's also a great opportunity to bond with friends or family members, as you work together to navigate the track. Go-karting can also help improve your driving skills, as you learn to control the kart at high speeds.
Choosing the Right Track
One of the most important aspects of having a great Go Karting experience is choosing the right go kart track. If you're a beginner, it's important to find a track that is not too challenging so that you don't get discouraged. On the other hand, if you're an experienced driver, you'll want to find a track that provides a good level of difficulty. Go Kart Singapore offers a wide variety of tracks to choose from, so you're sure to find one that's perfect for your skill level.
What to Wear and Bring
It's important to dress appropriately when Go Karting. You'll want to wear comfortable clothes that you can move around in easily. Go Karting can be a bit dirty, so you may also want to bring a change of clothes. In addition, it's a good idea to bring along some water and snacks to keep your energy up while you're driving.
For those who haven't got a driver's license, don't worry! You can still enjoy Go Karting.
Go Kart Price Singapore
The price of Go Karting in Singapore can vary depending on the track and venue you choose. However, you can expect to pay around $30-$60 for a day of Go Karting.
Go Kart Singapore
We hope you found this blog post helpful. Go Kart Singapore is a great way to have fun and get some exercise. With Go Kart racing, you're sure to have a great time. So what are you waiting for? Go Karting today!
If you enjoyed reading this, you might also like: