Online scavenger hunt game
Looking for a fun and unique way to build teamwork among your online employees? Look no further than the virtual scavenger hunt game! This online team-building activity is perfect for businesses of all sizes. Participants will be given a list of items or tasks to complete, and they will have to work together in order to succeed. The best part? This Virtual Team Building game is easy to set up and can be played from anywhere in the world!
FunEmpire is proud to present our Virtual Amazing Race Experience! We have our own unique original Online Amazing Race, which allows players to be fully immersed in a completely immersive virtual world that is entirely built on our proprietary online platform. Race in teams across the world virtually, solving real-life problems with a thrilling narrative.
Our one-of-a-kind, cutting-edge Virtual Amazing Race was developed by our in-house gaming experts to invigorate dispersed teams, increase morale, and improve communication! The Fun Empire offers Virtual Amazing Race for groups of up to ten players, for free. It's available on a number of platforms, including PCs, Macs, and mobile devices. Highly entertaining and difficult, The Virtual Amazing Race from the Fun Empire is ideal for families, friends, and coworkers.
Return of the Queen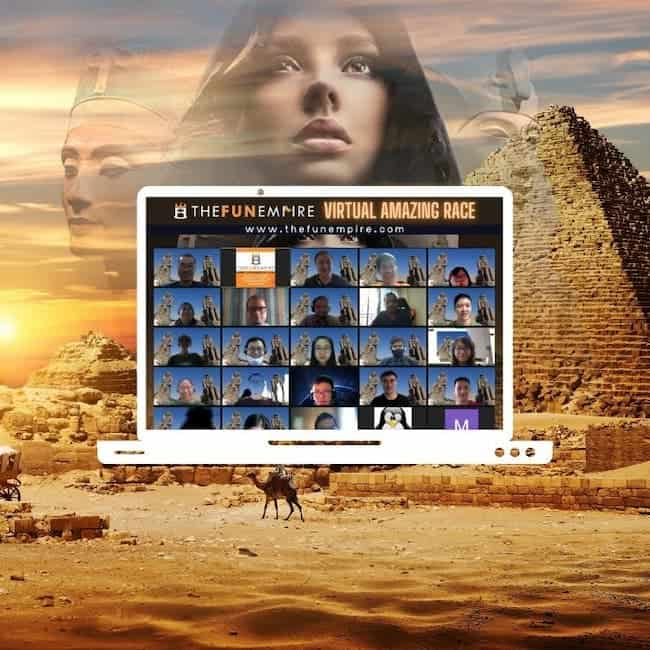 "Save us, Queen..." The chilling murmurs wafted through your sleep. For days, you had attempted to ignore the frail old guy who had taken over your peaceful sleep, causing you to break out in a cold sweat every night. The curse has followed you through time, and your previous existence is returning in bits and pieces. The search for important individuals, relics, and hints to lift the spell will take you all around the world. Make things right and save your kingdom by correcting wrongs. Many people's lives are in your hands.
Starting from $25 per pax!
Benefits: Team Work, Communications, Bonding
In this new immersive experience, solve interactive clues, drag-and-drop clues, sliders puzzles, and more!
There is a lot to learn from the real world by immersing yourself in an immersive 360 virtual tour of your favourite places around the world, all with the press of a button!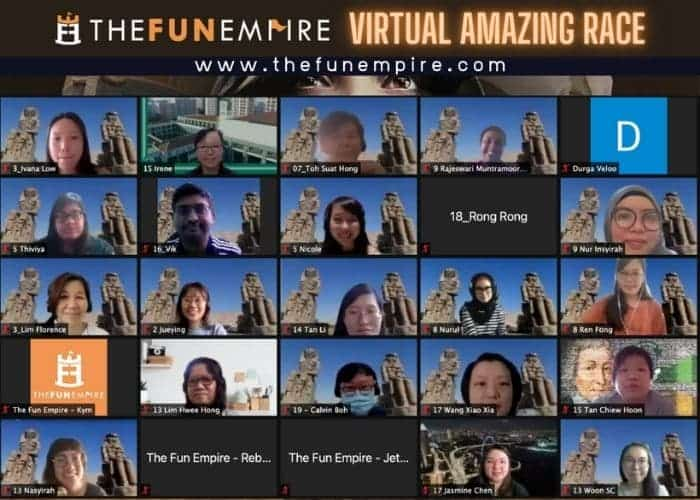 Virtual Team Building
Virtual Team Building games are a great way to improve teamwork and communication among online employees. Our online scavenger hunt game is easy to set up and can be played from anywhere in the world. With a variety of different puzzles to solve, this game is sure to keep participants entertained for hours. If you're looking for an exciting and unique team-building activity, look no further than the Virtual Amazing Race from the Fun Empire!
If you liked this article, check out the rest of these articles!