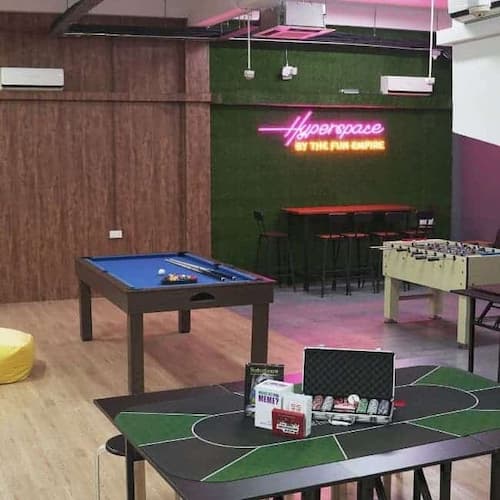 Event Spaces To Rent
Choosing event spaces to rent in Singapore can be a daunting task. There are many factors to consider when making your decision, such as the size of the space, the type of event you will be hosting, and the budget you have allocated for the event. In this article, we will discuss some of the key things to keep in mind when choosing event spaces to rent in Singapore.
You can also check Event Space Rental Singapore if you want to book an awesome venue for your upcoming event!
What is an event space?
Venues or event spaces are places where you may rent on a flexible basis. They can be hired for an evening, day, week, or month at a time and are ideal for short-term rentals that don't require long-term commitment.
How much does it cost to rent an event venue in Singapore?
When renting an event location in Singapore, the overall cost will vary considerably depending on a variety of criteria. The rental price may be affected by certain locations, facilities, and staffing packages. The average rent is about 1300 SGD, but it could range anywhere from 80 to 8500 SGD.
Key Factors To Consider:
1. Location
When picking an event space rental in Singapore, location is critical. If you're having a small family gathering, a less central venue may be acceptable if guests can drive. If you're organizing a large company event, chances are you'll want to be in the city's center so people can easily get there and have quick access. Finding the place that gets the most consumers through the door is critical if the location is being leased for an occasion of sale.
2. Service and Amenities
When it comes to service and amenities, each event has its own set of standards. Meals may be required, for example, as well as tables and chairs or Wi-Fi, internet access, and business services. Some places will not have all of these things. Multi-purpose facilities are available, but specialized ones are also available. Be sure that the service and facilities you need are available at whatever location you pick.
3. Capacity and Safety
If you're planning a large party in Singapore, how can you make sure it's suited to all of your guests? If individuals are packed together and tripping over each other, the event may be ruined. Make sure the location can accommodate all of your participants. This includes any parking that may be required as well. The event space's fire and building inspection records should be up to date, so you can rest confident that guests are secure and comfortable.
4. Cost
The cost of event space rentals in Singapore is one of the most important things to think about. Studio spaces, shops, and even warehouses may be found to fulfill every need for a venue at a lower price.
Event Spaces To Rent
When choosing event spaces to rent in Singapore, it is important to consider a variety of factors. Location, service and amenities, capacity and safety, and cost are all important considerations when making your decision. By considering these factors, you can find the perfect event space for rent in Singapore!
You can also check Event Space Rental Singapore if you want to book an awesome venue for your upcoming event!
If you enjoyed reading this, you might also like: