Large Group Activities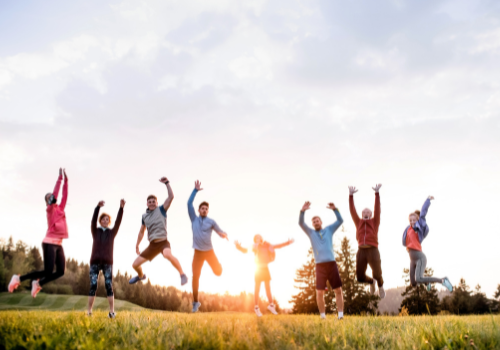 The year 2022 has passed half the way, and that means it's time to start planning your large group activities! There are so many fun and exciting options to choose from, but we've narrowed it down to our top 4 picks. Whether you're looking for a team-building activity or something to keep the kids entertained, we've got you covered. Keep reading for some of the most popular big group activities for 2022!
Virtual Escape Room
One of the most popular large group activities for 2022 is the virtual escape room. This is a great option for team-building, as it requires teamwork and communication to solve the puzzles and escape the room. There are many different themes to choose from, so there's sure to be one that everyone will enjoy. The capacity of this game is adjustable, with 2 to hundreds of players being possible. Take advantage of the opportunity to get to know your friends, family, and coworkers better by putting your problem-solving and communication skills to the test! This is an excellent corporate team building activity for your next team building event!
Paintball
Another great option for large group activities is paintball. This is a perfect activity for those who are looking for an adrenaline-pumping, fast-paced game. It's also great for team building, as it requires strategy and teamwork to win. Paintball can be played with anywhere from 12 players, so it's perfect for groups of all sizes. If you're looking for an exciting activity that everyone will enjoy, paintball is the perfect choice.
Laser Tag
Laser tag is another excellent choice for large group activities. This fast-paced game is perfect for those who are looking for a little friendly competition. It's also a good way to get your team closer together by requiring strategy and collaboration to triumph. Laser tag may be played in teams of 12 people and more, so it's ideal for any size group. Laser tag is an ideal option for people of all ages, since it's a fun game that everyone can play.
Virtual Amazing Race
The virtual amazing race is perfect for those who are looking for a fun and challenging way to spend time with their friends, family, or coworkers. This activity requires teams of two to four people to compete in a series of challenges that are based on popular TV shows like The Amazing Race. The challenges can be anything from trivia questions to physical tasks, and they are all designed to test your knowledge, teamwork, and communication skills. This is an excellent activity for corporate team building, as it can help to promote camaraderie and teamwork among employees.
Large Group Activities
So there you have it! These are just a few of the many fun and exciting large group activities that you can look forward to in 2022. We hope that this list has given you some big group activities ideas for your next group outing. Whatever you decide to do, we're sure that you'll have a blast! Thanks for reading.
If you enjoyed reading this, you might also like: