Team Building Company in Singapore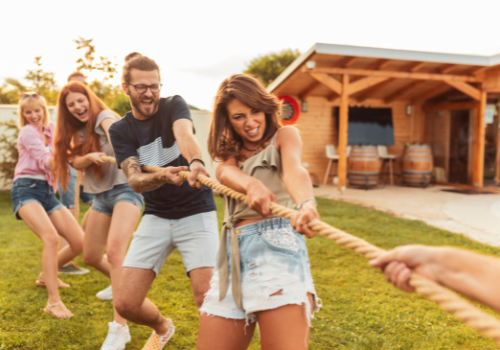 When it comes to team bonding, many companies struggle with where to start. There are so many different team building activities Singapore and companies out there that it can be difficult to decide which one is right for your business. In this blog post, we will give you 5 tips for choosing the right team building company in Singapore. Keep these tips in mind when making your decision, and you're sure to find a company that will help your team succeed!
Consider the objectives
The first tip is to consider what you want to achieve with your corporate bonding. What are your goals? Do you want to improve communication within your team? Boost morale? Encourage teamwork? Once you know what you hope to accomplish, it will be easier to find team building companies that offer activities that align with your goals.
Consider your team's personality
It's also important to consider your team's personality. Are they outgoing or introverted? Do they prefer competitive or cooperative activities? Do they like to be challenged or do they prefer more relaxed activities? Knowing your team's personality will help you find corporate team bonding activities that they will enjoy and that will cater to their needs.
Consider your budget
Another important tip is to consider your budget. Team building events corporate can vary greatly in price, so it's important to find a company that offers corporate events in Singapore that fit within your budget. There are many affordable options out there, so don't be afraid to shop around until you find something that works for you.
Read reviews
The fourth tip is to read reviews. You can learn a lot about a company by reading what others have to say about their experiences. Look for reviews on Google, Yelp, and other review sites. See what past clients have said about the activities, the customer service, and the overall experience. This will help you narrow down your options and find a team building Singapore company that you can trust.
Ask for recommendations
The fifth and final tip is to ask for recommendations. Talk to friends, family, and colleagues who have done team building for corporate before. See if they have any companies that they would recommend. This is a great way to get first-hand information about a company and to find out if they are a good fit for you.
Team Building Company in Singapore
We hope these tips were helpful! Team building is a great way to improve communication, boost morale, and encourage teamwork within your company. Keep these tips in mind when choosing a team building company in Singapore, and you're sure to find one that's perfect for your needs. Thanks for reading!
If you enjoyed reading this, you might also like: