Valentine's Day Ideas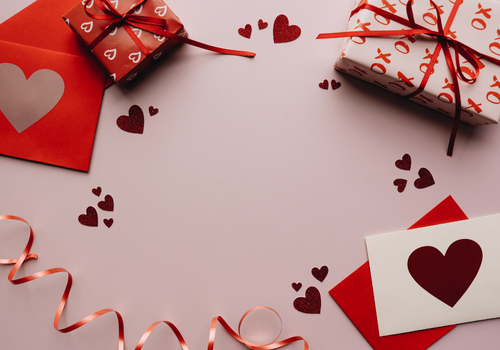 Valentine's Day is just around the corner, and if you are looking for some creative valentine ideas to celebrate, you have come to the right place! In this blog post, we will discuss 5 of the most creative Valentine's Day ideas that are sure to please your loved one. Whether you are looking for a romantic or fun-filled Valentine's Day, we have got you covered! So sit back and relax while we take you through some of the best Valentine's Day ideas out there.
Candle Making Workshop
For the couple that enjoys spending time together and being creative, why not sign up for a candle making workshop? This is a great way to spend Valentine's Day creating something special and unique together. You can choose from a variety of scents and colors to create your perfect Valentine's Day candles. After finishing it, you two can exchange the final products as a meaningful gift on this special occasion.
Photo Album
You've been together for a while, and on this day you'd want to give both of you a valentine day special present as a symbol of love and a meaningful gift for your other half, let's make one photo book album. When in love, most couples save each other's moments in each photo, and those photographs may be used as a unique gift for that individual.
Show up surprisingly
This is not a day to be discussed. If you want to have an uncommon and unpredictable vacation, keep quiet about it. Simply pretend to be uninterested and go through the motions of a typical day while emerging out of nowhere to surprise that person with the most unexpected surprise. For long-distance couples, if you can arrange it, showing up in front of your partner on this day will not make him or her feel any happier.
Express your feelings
It's not only for couples who love each other on Valentine's Day. This is also an excellent time to tell the person you've been in love with since fourth grade. This is a great way for two individuals to get to know each other and discover that they have something in common. Perhaps you already know each other or maybe you're interested in the individual but haven't had the chance to express it yet, this may be your chance. If you want to use a romantic, passionate confession to persuade your crush, there would be higher chance that they will nod their head.
Staycation - getaway holiday
Take each other to the place you enjoy, explore new things together, avoid the pressure, and rest that day for love. You can go on a trip together, climb a mountain, go to the beach, visit somewhere you enjoy, and do whatever you want. Isn't it wonderful how this will allow the two of you to be together, do what you love, and enjoy one another's company?
Valentine's Day Ideas
What are your thoughts on these Valentine's Day ideas? We hope you enjoyed this blog post and found it helpful. If you did, please share it with your friends and family who are looking for Valentine's Day plans.
If you enjoyed reading this, you might also like: