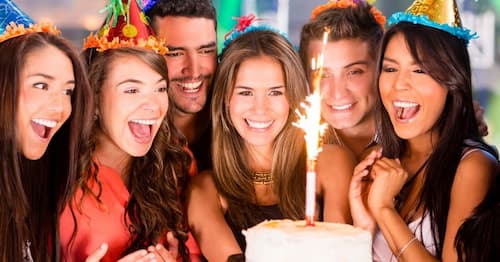 Birthday Party Venues
Looking for birthday party venues in Singapore? It can be tough to decide which one is the best for your child's birthday. There are so many Singapore birthday ideas, and each one has its own unique set of pros and cons. In this blog post, we will discuss the most important things to remember when choosing cheap birthday party venues Singapore. We'll also provide a list of our top picks for the best place to celebrate birthday in Singapore!
You can also check Event Space Rental Singapore if you want to book an awesome venue for your upcoming event!
Key Things to Consider
Location
Before making a decision about where to have the birthday party, think about whether it would work with the birthday child's schedule. Consider who will attend - will they require transportation or parking? Think about if it would fit in with the birthday kid's routine before you make your decision. Last but not least, consider any birthday party packages that may be accessible.
Food
Food is necessary for birthday parties, yet there are a few things to consider before putting together the menu. First and foremost, inquire of friends and family what they would want to eat (after all, it's their birthday!). Second, make sure you have enough alternatives so that no one goes hungry (consider allergies and preferences). Finally, make sure the food is nutritious (birthday cake isn't really healthy!).
Activities
Anything that keeps birthday guests entertained for a few hours is considered entertainment. Activities such as crafts, games, and face painting are all examples of it.
Best Birthday Party Venues
Bouncy castles, a pool and many other amazing features make up FunEmpire HQ on Mountbatten one of the greatest birthday party Singapore locations. Simply reserve one of their numerous exciting activities, and you'll have a fantastic birthday celebration!
Neon Laser Tag, Neon Archery Tag, Poolball, Saber Tag, and other exciting games are among the options. If you're looking for a more low-key birthday party activity, try one of their inventive workshops such as Art Jamming, Leather Crafting, or even more!
FunEmpire will provide your visitors with a plethora of options for fun. The birthday party venue, which is conveniently located near Mountbatten MRT, can accommodate up to 80 people.
FunEmpire's event planners offer you with complimentary, professional event planning assistance to make organizing the perfect event as simple as possible.
Hyperspace is Singapore's leading event space provider, with over 3000 square feet of capacity. As a result, it would be a good fit for your next birthday party!
Hyperspace is conveniently located near Lavender and Bendemeer MRT stations with a complete range of services, including a Nintendo Switch, karaoke system, board games, pool table, foosball, and more. There are several cafés, restaurants, and a shopping mall in the area as well!
Hyperspace also offers party planning services, such as catering and décor. If you're searching for a location for your kid's birthday celebration, Hyperspace should be at the top of your list.
Birthday Party Venues
Birthday venues Singapore come in all shapes and sizes, and it can be tough to decide which one is the best places to hold birthday party. We've provided a list of our top picks for the best birthday places Singapore, as well as some key things to consider when making your decision. Let us know if you have any questions!
You can also check Event Space Rental Singapore if you want to book an awesome venue for your upcoming event!
If you want to read more interesting articles, follow the links below: